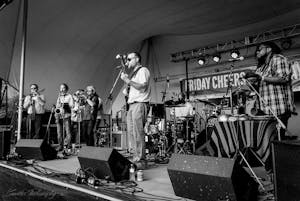 Mikrowaves
Roger D. Carroll & The Stable Geniuses
$5.00 - $8.00
Tickets At The Door
.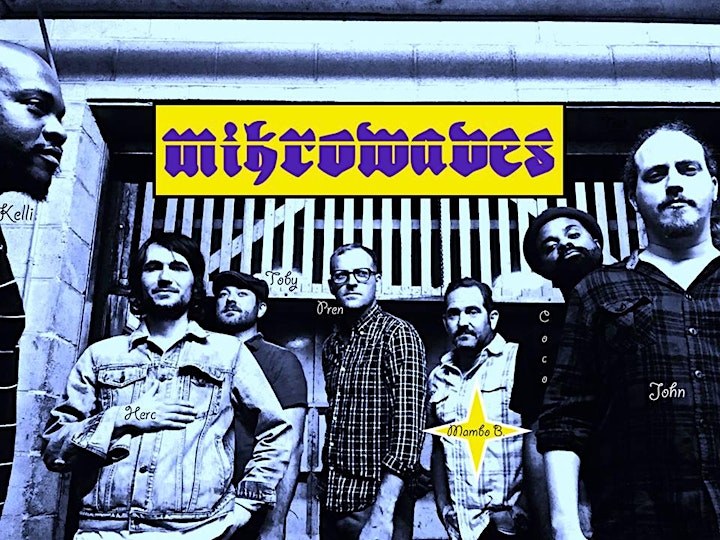 MIKROWAVES
It's like a beach party in space and everyone is best friends. Mikrowaves, based out of Richmond, VA, combine explosive grooves and trance-like rhythms with cathartic melody, setting them far above and beyond the herd. This is new music. This is right now. And it's funky as all hell.
Mikrowaves is led by front man Edward Prendergast, and the music is the fruit of his twenty plus years of musical exploration. Growing up on the outskirts of Washington, D.C., Prendergast was exposed to the city's vibrant cultural scene, which inevitably taught him what it means to be an artist. Moving to Richmond, Virginia to study jazz, Prendergast joined salsa band Bio Ritmo and immersed himself in the world of Afro-Carribean rhythms. From Miami to New Haven and all points in between, Eddie's life in the business led him to the idea of Mikrowaves, a band with the raw sound of blues, filtered through latin rhythms and funked up with a gogo swing.
Inspired by R.L. Burnside, Mexican cumbiancheros Los Master Plus, and the upcoming birth of his first child, Prendergast decided that the world was finally ready for Mikrowaves. He reached out to his friends and colleagues, trumpeter Bob Miller (Bio Ritmo/ Fear of Music), low brass master Toby Whitaker, saxophonist John Lilley (Bio Ritmo), drummer Kelli Strawbridge (Jellowstone/ Ropeadope Records), and percussionist Hector 'Coco' Barez (Calle 13) to help him achieve his vision. Together they recorded their first album in 2014, "Get Nuked," alongside co-producer John Panos (Mates of State). "Get Nuked" is eight tracks of The Biggest Beat. Pure, unfiltered, raw, roots, space funk.
Mikrowaves can be found every first Thursday of each month at The Camel in Richmond, VA. The band has plans for the release of another album in the summer of 2019. Come experience the Brogga!
Mikrowaves is:
Edward Prendergast- Lead Vocal/ Acoustic Guitar
Bob Miller- Trumpet/ Vocal
Toby Whitaker- Tuba/ Trombone
John Lilley- Saxophone
Hector Barez- Percussion
Kelli Strawbridge- Drums/ Vocal
Russell Lacy- Lead Guitar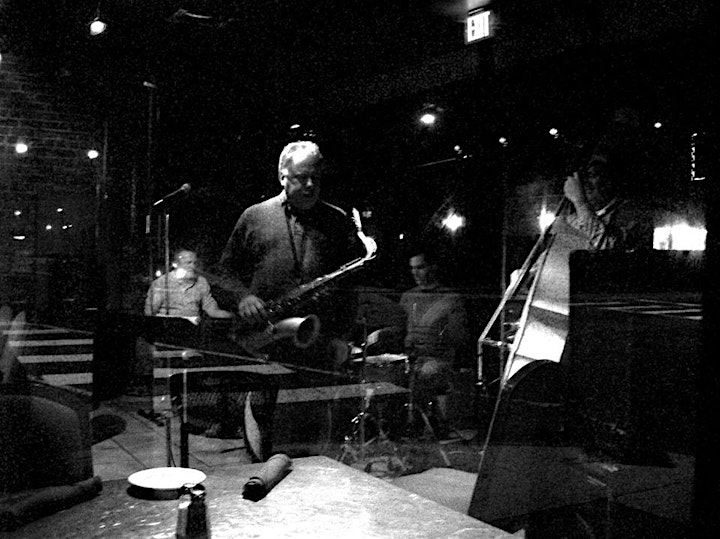 ROGER D. CARROLL & THE STABLE GENIUSES

Venue Information:
The Camel
1621 W Broad St
Richmond, VA