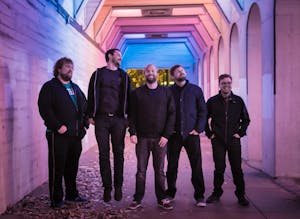 .
"Jamband of the Year" & "Studio Album of the Year" Reddit 2018
CBDB is a progressive rock, jam-band from Alabama and their music is spreading from the southeast across the nation like wildfire. Defining a newfound, southern blend of joyous and progressive rock n roll, they channel a sonic mix of soulful vocals and virtuosic musicianship with smart, tasteful songwriting. On stage, each member of CBDB fluidly plays between complex composition and loose exploratory improvisation creating an incredible and unique live experience.
CBDB has played major festivals including Hulaween, Okeechobee, Sweetwater 420, Summer Camp, Electric Forest, Sloss, Aura, Backwoods, Euphoria, and The Werk Out. They've also shared the stage with the likes of Umphrey's McGee, Papadosio, Galactic, Kyle Hollingsworth Band, Perpetual Groove, The Wailers, Blues Traveler, and many more.
With their latest release, an impressive third full-length album titled 'Out of Line' - recorded at Zac Brown's legendary Southern Ground Nashville studio - CBDB is set to take the country by storm. Soaring monthly listeners and followers have further propelled their growth & continue to bring the band widespread attention, interest, and new fans daily. Dive into CBDB's eclectic catalogue of tunes today and catch them live on tour near you soon!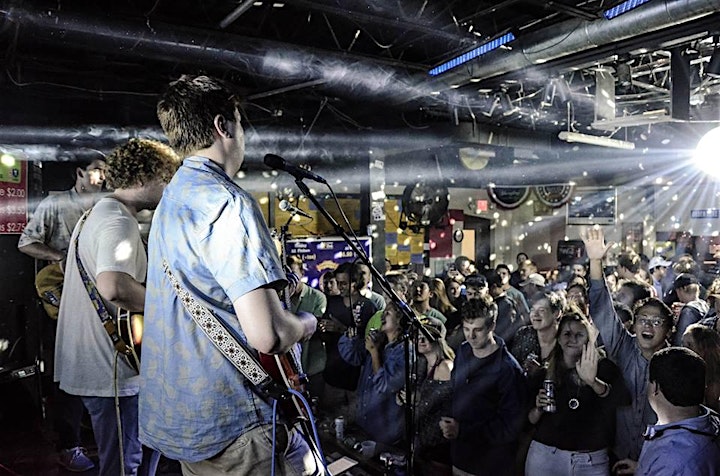 Giles McConkey is a funk and alternative rock jam band from Blacksburg, VA. After meeting freshman year of college in 2012, living in the same dorm, they quickly discovered their musical interests coincided and they began casually playing together. Over the two years that followed, the group got serious and began gigging at the local bars in Blacksburg. Stunning their fan base with funky jams and uplifting melodies, the band quickly gathered a local following.
During the summer of 2015, Giles McConkey recorded and released their first EP titled "The Inner Ear Sessions" which featured 5 originally written tracks. The band also played at the Untitled Music Festival in New Castle, VA that summer. That fall, the band expanded their range to Richmond, VA when it played a set at The National. For the future, the band hopes to expand their influence to other cities throughout the east coast, record their first full-length album and expand their sound and song repertoire.
Venue Information:
No Smoking/Vaping permitted anywhere inside venue

Bags/purses will be checked at the door.

Must have ID for entry

All tickets are picked up via will call starting at the time of doors.

Children under 3 years old are Free.

Appropriate clothing required at all times (tops and bottoms covered).

Venue Information:
The Camel
1621 West Broad Street
Richmond, VA, 23220